In this guide, we would put you through the step by step guide on how you can easily download any song of your choice on the tik tok app. Tik Tok is one of the top trending social media app and a lot of teens and young people have been using the app to share exciting creative contents like lip syncing to songs, dance videos, etc.
Tik Tok app merged with the former Musically app and has succeeded in retaining his core users.
A lot of people use the tik tok app and they usually come across songs that they like and would like to download on their mobile phone to listen to or use later. In this article, we would be showing you how you can use a simple app to download any song of your choice on tik tok.
Steps To Download Songs On Tik Tok
A lot of people have been asking How do I download music from TikTok?. You just need to follow this simple steps.
Download Tik Tok Audio Downloader App

Step 1: Open The Song page On Tik Tok
While Watching the Video, Click on the song name at the bottom of the video to take you to the song page.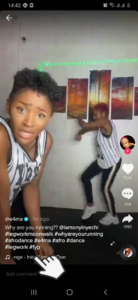 Step 2: Copy Song Link
On the song page, Click on the "Share" icon and then the "Copy Link" button. With this link, you can download the tik tok song.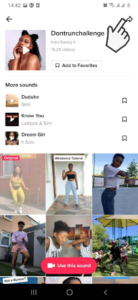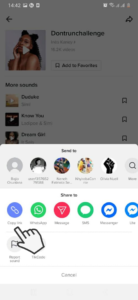 Step 3: Paste Link in Tik Tok Downloader App
Now that we have the link of the song we want to download, Open the "Tik Tok Downloader App" – Download On Playstore.  After Downloadig the app, open it and paste the copied audio link in the link box. Then click on the download Button.
By Following these simple steps, you can get any tik tok musically mp3 song download for free in 2020.